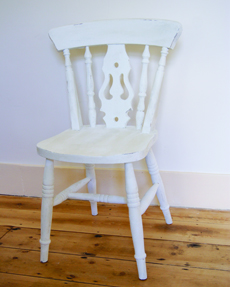 Need some tips on how to upcycle furniture? We've got some advice from Ellie Harrington from Duck Egg Designs on the basics, where to start and how to transform your found junk into everyday objects of beauty! If you're a beginner to the world of upcycling, start here.
FURNITURE FINDS

When upcycling furniture you first need to decide what it is that you're looking for. Antiques fairs or car boot sales can be fascinating places to wander around but they are sometimes overwhelming, so if you go with a specific idea you can direct a more structured search. Our most popular items of renovated furniture at Duck Egg are chests of drawers. Customers come to us looking for an item with history, yet a more modern finish. Vintage and antique chests of drawers have practical storage, yet the advantage of interesting carvings, ornate details and elegant handles that distinguish them from some of the mass produced pieces of today.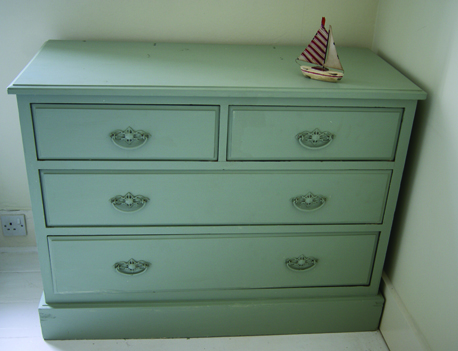 Look for a piece with individuality, for example turned legs, scrolled backs and detailed woodwork. This does not mean that you have to spend a fortune. Don't be put off by orange stains or dark veneers; this can all be transformed by a coat of paint. Detailing will look really pretty and less overbearing once painted a lighter colour. Take a paint colour chart with you to inspire you!
Minor surface scratches may also reduce the price of furniture – as long as they can be sanded over you could pick up a good bargain. Most crucially with wooden items, you need to check they are sound. This is probably most important with woodworm. Look for out of the ordinary dust in drawers and tell-tale holes. Ask the dealer if they know if the piece has been treated if you do spot these signs. Look for damage that might be difficult to repair and be realistic about your limits with regards to renovation. If you wish to paint pine furniture, look for the darker or stained pieces of wood. Also keep in mind the finishing touches or the reupholstery that you might be able to do to transform a piece.
PAINTING AND FINISHING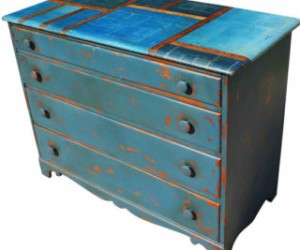 I love using chalk paints for a matt and chalky finish. They also lend themselves to those new to upcycling. Once you have a smooth surface these are the perfect way to paint over a dark stain or veneer. They require no priming and give excellent coverage. There are also many different ways of experimenting with finishes.
Once the item has a smooth surface, apply two or more coats of paint, wax and buff the piece, then sand to add a distressed look. Sand in the areas that would generally see the most use – on corners or arms of chairs, for example. Once you are confident with applying the paint, be as creative as you can. Chalk paints allow for many different finishes: you can water them down for a streakier look, or add a crackle glaze to give the effect of an aged oil painting. Also try layering different colours which can be exposed when rubbed back. A bright white under a dark green or blue gives a fresh seaside appeal, or red will provide a warm, decadent look.
If you want to use emulsion paint you will need to sand your furniture to provide a surface for the paint, prime with fine sand paper, undercoat and then use either an emulsion for a more distressed look or eggshell for a durable finish.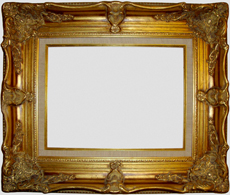 PAINT EFFECTS
Paint effects on top of your upcycled finds will add great charm and personalise them too. Items with carving or detailing lend themselves perfectly to gilding with a dust of gold leaf. For a more cost effective way of gilding, purchase loose leaves of brass rather than gold, which will add a rich shimmering tone. Apply gold size on the area you would like to gild, then carefully pat on the loose leaf. Use sparingly if you want to create a look of faded grandeur. I usually advise lightly sanding the carving and painting on the size sparingly and sporadically to give a hint of more opulent times – perfect for creating a boudoir feel! This effect also looks stunning on photo frames and makes those favourite snapshots glow. It's a great technique for mirrors too, although if the mirror you are painting is gilt, you may just want to rub the paint back to reveal its former colour.
STENCILLING
Finally, stencilling is enormously satisfying as it is creative and adds another beautiful dimension to your painted surface. It also allows you to add a painted effect without painting the whole piece of furniture. Try a bold acanthus scroll across larger furniture such as wardrobes for a Provençal approach, or use a delicate pattern that intermittently fades for a vintage look.
Stencils can be bought online or you can cut out your own designs from a piece of card using a sharp craft knife. Stipple the paint through the stencil using a large bristle brush and add a covering of wax to protect it. If you want something even more creative, try hand painting vines that diagonally flow across a chest of drawers in greys for a dazzling effect!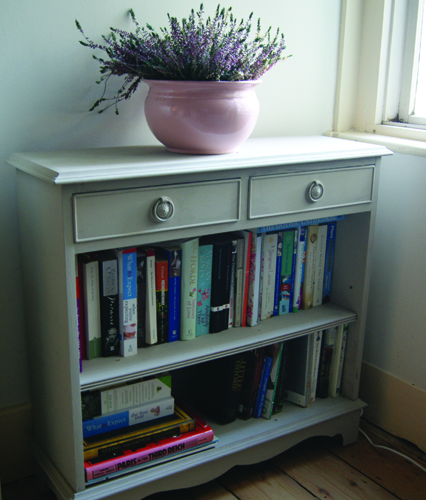 Duck Egg Designs is an online shop and community based in East Sussex. Learn more at www.duckeggdesigns.com.